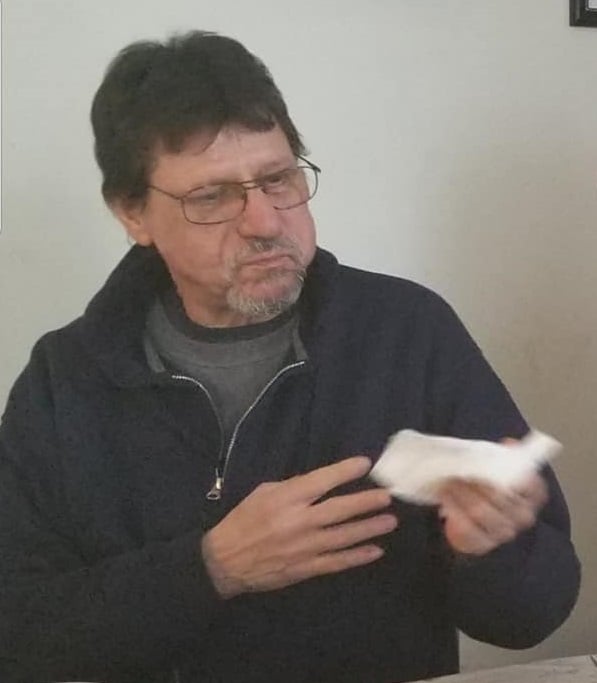 Missing
was missing from Crete
Missing Since May 22, 2021
Age Then:
Age Now: 2
Gender: Male
Race: White
Height: 5'11
Weight: 140-170lbs
Hair Color(s):Brown
Eye Color(s):Brown
Clothing last seen in: Red flannel long-sleeved shirt, blue jeans, Blue slip on Faded Glory brand gym shoes, size 10, with white soles. "Outside Shoes" written in black marker on the instep
Tattoos: Left Upper Arm, "Ray", Left ring finger, image of a cross

Circumstances and Updates
The missing person, Raymond W. Martin, was last seen Saturday 05/22/21 at approximately 1930 hours when he left the care of his family on foot from his residence in Crete, IL. It is believed that he was later observed hitchhiking on Exchange Road between Route 394 and just across the Indiana border. Raymond has frequented Matteson and the south side of Chicago. He may appear confused or disoriented if contacted. He did not have any I.D., cell phone, cash, or bank /credit cards. Raymond was wearing glasses when he walked away.
If you have any information about Raymond Martin please call Will County Sheriff at 815-727-8575
Other Missing People From Crete
Sorry, we couldn't find any posts. Please try a different search.