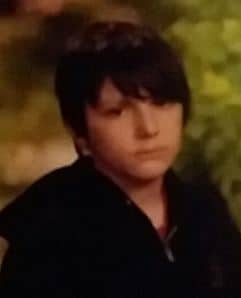 was missing from Grand Tower
Missing Since July 9, 2017
Age Then: 13
Age Now: 19
Gender: Male
Race: White
Height: 4'2"-4'7"
Weight: 85-90lbs
Hair Color(s):Brown
Eye Color(s):Hazel
Clothing last seen in: Grey jeans,black and gold Michael Jordan basketball jersey and a grey baseball cap
Scars: Small scar on chin

Family swimming in the Mississippi River at the beach access area in Grand Tower, Illinois. Paul Johnson and his uncle, David Totten were swept in the current and taken downriver. Totten's body was recovered at MM 67.3 on 07-11-2017. After an extensive land, water and air search Paul Johnson was not recovered.
If you have any information about Paul Johnson please call Jackson County Sheriff at 618-684-2177
Other Missing People From Grand Tower
Sorry, we couldn't find any posts. Please try a different search.