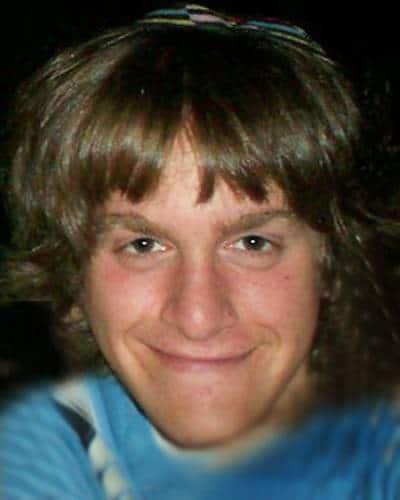 Missing
was missing from Buffalo Grove
Missing Since October 20, 2007
Age Then: 18
Age Now: 34
DOB: 10/02/1989
Gender: Male
Race: White
Height: 6'0
Weight: 161lbs
Hair Color(s):Brown
Eye Color(s):Brown
Circumstances and Updates
Lee's photo is shown age-progressed to 28 years. He was last seen on October 20, 2007, in Buffalo Grove, Illinois. His car was later found in Baraboo, Wisconsin, which is about 200 miles from his home. He has not been seen or heard from since.
Inside the vehicle was a receipt from Kettle Moraine State Forest, printed at 1:41 p.m. on October 20.
Searchers later found some of his belongings. They found his backpack, some blankets, an empty pill bottle – an over the counter pain and sleep aid, a copy of "Into the Wild", a true story about a young man who wound up dying in the Alaskan wilderness. They would also find some of his items submerged or partially submerged in the river: his wallet, ID, some cash, his keys and his pants.
Lastly, they found letters to his family and girlfriend. Lee suffered from depression and int he letters he referenced finally being able to sleep and he also apologized for being a coward.
If you have any information about Lee Cutler please call Buffalo Grove PD at 847-459-2560
Other Missing People From Buffalo Grove
Sorry, we couldn't find any posts. Please try a different search.