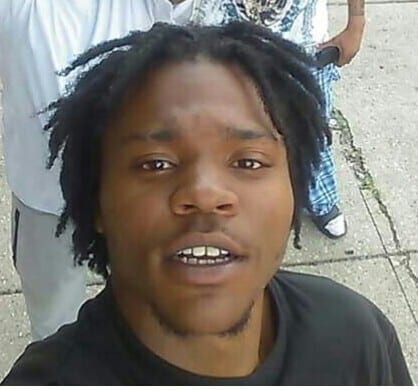 Missing
was missing from Chicago
Missing Since October 9, 2017
Age Then: 26
Age Now: 32
Gender: Male
Race: Black
Height: 6'1-6'3"
Weight: 225lbs
Hair Color(s):Black
Eye Color(s):Brown
Tattoos: RIP SCRAPP on upper left arm;Sharon on right side of stomach;Grim reaper on left side of torso

Circumstances and Updates
Marlo Gulley's last communication was October 9, 2017 just before midnight. Told by an associate that Marlo was with:
They parted ways on 64th and Campbell in Chicago when Marlo met up with a woman said to be known as Brandy Jones whose residence is 6444 s. Campbell in Chicago.
Brandy Jones took a leave of absence from her job on October 16, 2017. The same day family and friends went to 6444 S. Campbell with questions.
If you have any information about Marlo Gulley please call Chicago PD at 312-747-8366