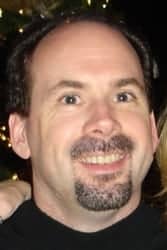 Missing Since February 23, 2007
Age Then: 45
Age Now: 61
Gender: Male
Race: White
Height: 5'8"
Weight: 160lbs
Hair Color(s):Brown
Eye Color(s):Hazel
Vehicle: Both of John's vehicles were accounted for.

Spira, of the 3000 block of King Richard Circle, last was seen about 7 p.m. Feb. 23/07 at his business, Universal Cable Construction, on County Farm Road in West Chicago. His family website is http://johnspira.com
Although this case was originally filed with the St. Charles, IL. Police Department, it is now categorized under the jurisdiction of the Du Page County Sheriff's Office for reason that Spira disappeared in an unincorporated area within the parameters of Du Page County.
If you have any information about John Spira please call Dupage County Sheriff at 630-407-2321